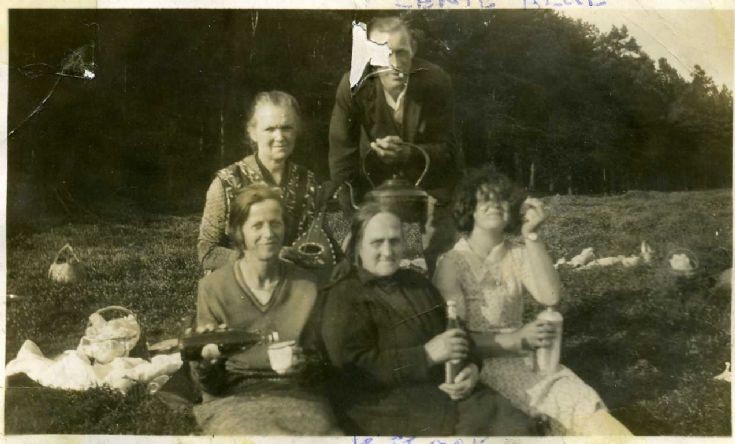 The Avoch Image Library
Chappul Sabbath school peeck-neek
That is my great granny in the middle, she was Catherine MacLeman, married to Alexander Reid, of Begonia Cottage.
Known as Keetuck, she had a twin sister Jess, who was married to Alexander MacIntosh (Toorie).
At the back with the tea kettle is Lewis Patience, (Blue). I think the woman on the top left could be one of the Patiences of James Street.
I would like very much to know who they all are.
Probably Rosemarkie Beach, late thirties.
Picture added on 30 July 2010 at 18:56