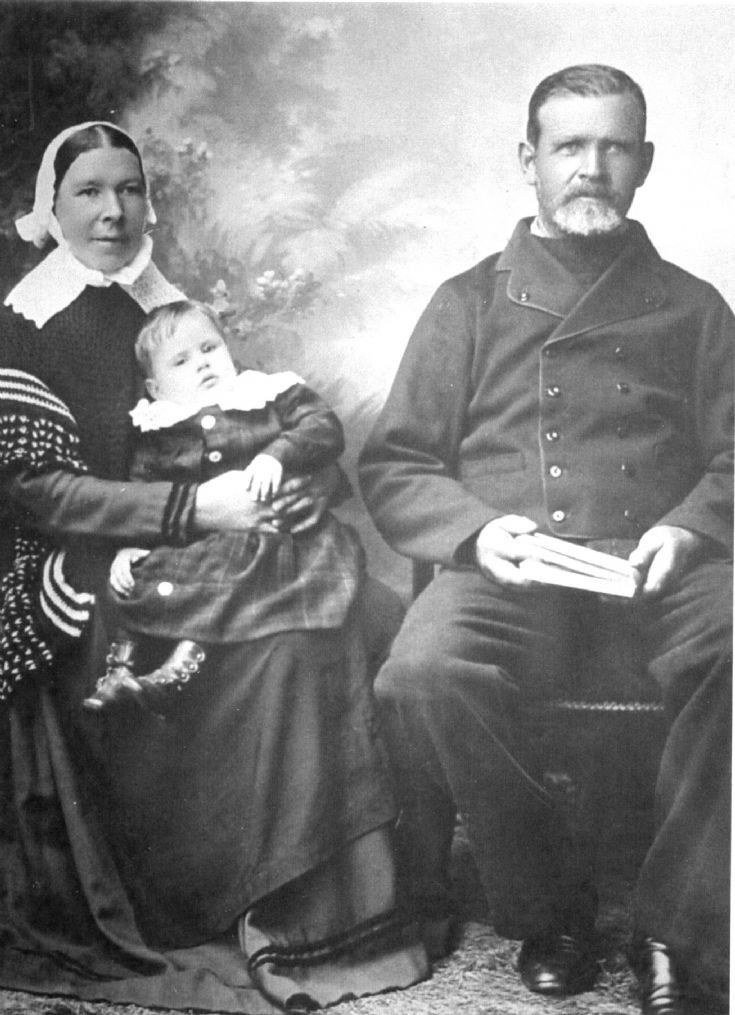 The Avoch Image Library
Ann & Donald Patience 1903/04
Donald Patience(Canky)and Ann Brodie, both born around 1850, were married on 2 October 1874.
Donald's parents were Donald Patience (Canky)and Janet Patience (Dole) who had together eleven children.
One of these eleven was my great great grand mother, Margaret Patience (Canky), 1828, who married Donald Jack (Booky)in 1850.
The little boy Ann is holding is their grandson Donald (Danny) Patience, born 1902.
The photo is probably from 1903/1904
Picture added on 31 July 2010 at 17:34