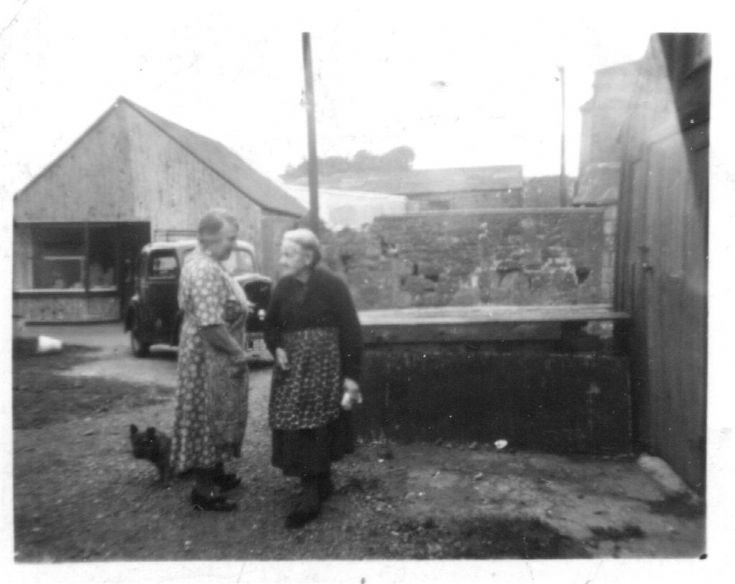 The Avoch Image Library
Mary Reid (Nana) and Jessie MacLeman (Kelvin)
Thy grannaiy an' my grannaiy.
My granny Mary Reid (Nana) and Jessie MacLeman (Kelvin). They both lived well into their nineties.
In the immediate background is the butcher's shop of Walter MacDonald, and further back, part of the old kiln building....which as children we knew as the Kyull.
Next to Jessie is the work bench attached to the 'al shedaiy' of the old master carpenter, John Jack, who was known as Lang Jock. Jock and fellow carpenter John Lawrence (Johnny Larrie) had once worked together on a project to extend the seating capacity of the Chappul, (Congregational Church)!
As a little boy, Lang Jock once took me with him up the Burnashaltraiy, where in the years before he had bent and tied hazel twigs, now grown into slender branches, and which had taken the form he desired for the fabrication and carving of his shepherd's staffs....when both time and quality for him, had quite other dimensions.
Picture added on 31 July 2010 at 17:33