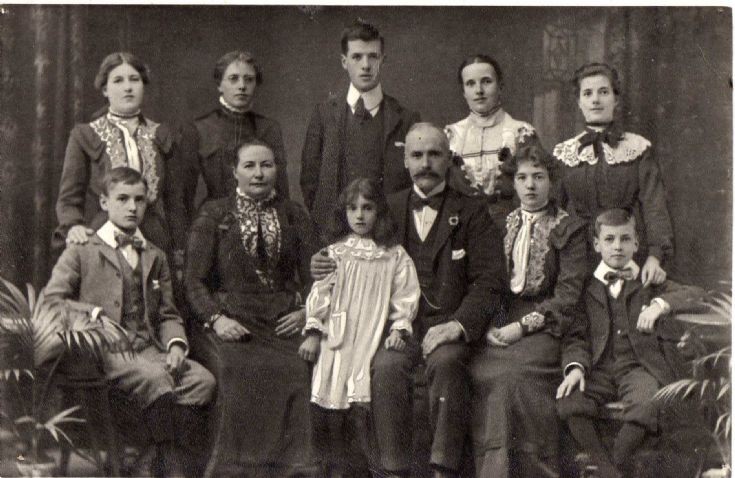 The Avoch Image Library
Helen Mason McClymont and family
My Great Great Grandfather was George Macleman of "Rose Cottge", Avoch, born 1855, son of Donald Macleman and Isabelle or Isabella Patience.
George moved to Lanarkshire, Scotland sometime before his marriage to Annie Barrie in 1876.
This is a picture of my great grandmother Helen Mason McClymont's Family taken in Lanarkshire, Scotland sometime between 1897 and 1902.
The parents are Annie (nee Barrie)(born 1857)and George McClymont (Born 1855) previously known as Macleman.
The youngest boy at right, front row is George, born 1892, the little girl in the middle is Jeannie (birth name'Jane')(born 1895) and the boy first on the left in the front row is Charles Barrie (born 1890.) The tall boy at the back is Donald (born 1883). The other girl's names are Isabella, Elisabeth and Ann , and the girl at the front second from right is most likely Jemima (called "wee 'Mima" by her sisters.) (born 1888)
If anyone wishes to help me fill in the blanks I would be most grateful!
Helen Lamont-Wood
Picture added on 29 April 2010 at 20:02
Comments: